New platform due diligence service launches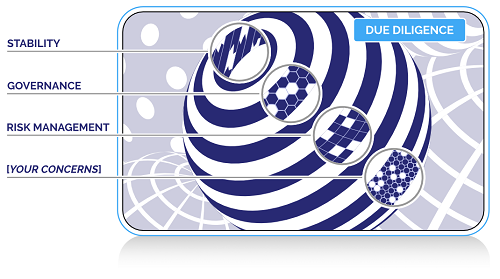 Press Release issued 24 February 2022
A free platform due diligence service launches today covering 19 platforms, to help advisers get the information they need to meet FCA rules and expectations.
As well as proposition information and research filters to help identify the services which will meet client needs, the system has a rich library of the due diligence data advisers will need to look at. The FCA's 2016 thematic review said that research and due diligence meant advisers had to look into the detail of both products and the providers "to establish whether they believe it appropriate to entrust the provider with client assets", and then went on to say that "the firm needs to understand these factors in order to judge whether the solution is suitable."
DD|hub's director Chris Jones said "There are some great platform research tools already out there, but advisers asked us to add platforms to our service because they need help with genuine due diligence, not just product features – helping them check whether it's appropriate to entrust the provider with client assets."
The FCA's proposals for consumer duty look set to make due diligence even more important, with a new cross-cutting rule requiring firms to avoid causing foreseeable harm to customers. Where the FCA has identified potential risks or harms to customers via Dear CEO letters or other publications, advisers are likely to have to consider these for their clients and check what protections their preferred providers will give.
The new platform due diligence service has a library of more than 200 questions including governance and oversight, fraud and scams, safeguarding of client money and assets, best execution, technology and operational resilience, financial resources and conflicts of interest. It also contains research questions looking at details of the proposition, pricing, features and options, online services and adviser support. Questions are grouped into convenient question sets, or advisers can create their own question set focussing on things which are important to them and their clients.
"We saw how difficult it was for advisers to meet the regulator's expectations." said David Lee, director of DD|hub, "TR16/1 said they can't rely on marketing information from providers, so we built a streamlined online system to help them, with scoring and reporting tools to evidence their compliance process. Advisers can also 'follow' providers to get automated updates when things change, which will help them meet their PROD monitoring requirements."
The service is free to advisers and paraplanners and new users can register at https://www.ddhub.co.uk/AdviserRegistration.
Existing DD|hub users will automatically get access to the new platform system.